ABOUT DR SOROUSH KHOSHROO
Chiropractic | Active Release Technique | Custom Orthotics | Graston Technique | Sports Injuries | MVA & Whiplash | Pregnancy Pain | Kinesio Taping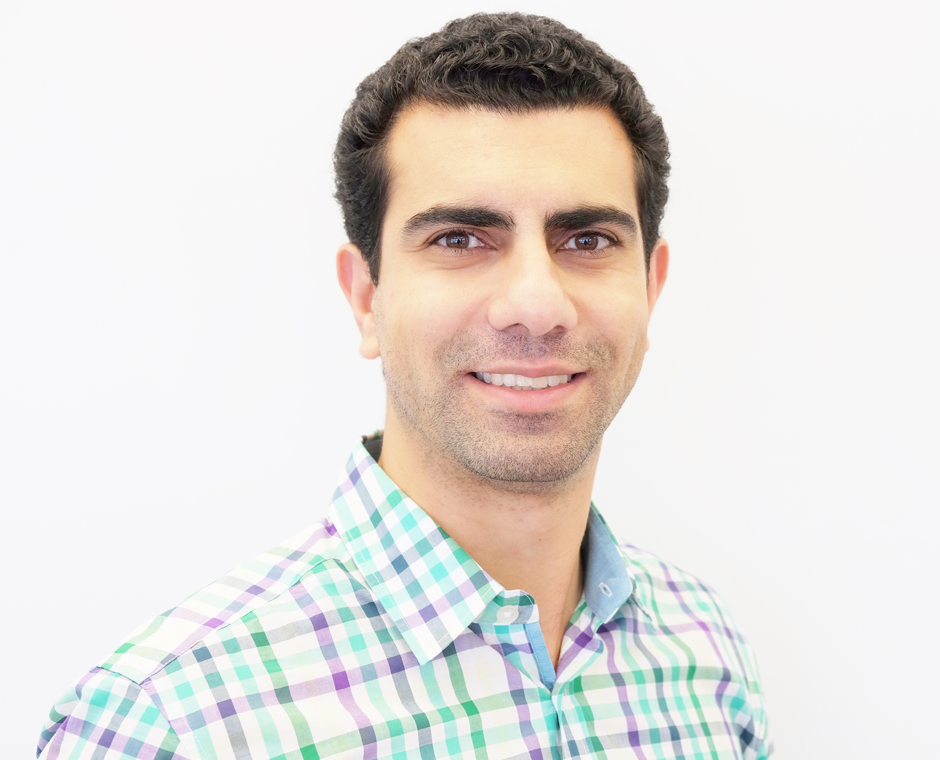 Dr. Khoshroo is a chiropractor, certified Active Release Technique (A.R.T.) practitioner, and Graston Technique provider. He focuses on sports injuries, motor vehicle accident & whiplash injuries, custom orthotics, Kinesio taping, rehab exercises, and pregnancy pain. He has also been the treating chiropractor for the UBC men's varsity soccer team, and one of the treating doctors at the Pan American Games.
Dr. Khoshroo's goal is to promote a pain free and healthy lifestyle through an ACTIVE-LIVING wellness model. Using this model, Dr. Khoshroo follows an easy 3-step approach to help you get back to your pre-injury status and optimal health. The first step to this approach is to get a correct diagnosis of your injury. The second and third steps are to develop an individualized treatment plan and provide education around injury prevention.
Dr. Khoshroo graduated from Carson Graham Secondary School in North Vancouver in 2000. He then attended University of British Columbia and obtained his Bachelor of Science in Cell Biology and Genetics. He continued his studies at UBC under a second bachelor degree in Kinesiology. During this time his growing love and interest in manual therapy inspired him to attend the University of Western States in Portland, Oregon for four years to obtain his Doctorate of Chiropractic degree.
Having played university level soccer and competitive level tennis, as well as being a tennis coach, he is well aware of the many acute and chronic injuries associated with different sports and activities. He has treated many Olympic, professional, and elite amateur athletes at international, national, and university levels.
Education
Bachelor of Science in Cell Biology and Genetics – University of British Columbia, Vancouver, B.C.
Doctor of Chiropractic – University of Western States, Portland, Oregon
Roots
BC high school soccer, basketball, tennis
Provincial level tennis player – BC Junior Championships
Men's open tennis and Canadian ITF tennis player
UBC men's varsity soccer player
Division 1 VMSL and BMSL soccer player
Tennis BC player and coach
Professional highlights & CV
Freedom 55 Financial Open – PGA Tour
Lecturer at VCC – Massage therapy program
2015 Pan American Games – Toronto
UBC men's varsity soccer team
Capilano University women's soccer team
Stanley Park Open & Canadian ITF Championships Tennis Tournaments
BC Honda Open Professional Squash Tournament
Canadian Mountain Running Team
IRONMAN Triathlon
Seaside World Amateur Volleyball Tournament
BMO Vancouver Marathon
BC Summer Games
Vancouver International Soccer Festival
Tennis coach – Tennis BC
Professional Affiliations
Canadian Chiropractic Association
BC Chiropractic Association
College of Chiropractors of BC
Canadian Chiropractic Guideline Initiative (CCGI) – Best Practice Collaborators