EXERCISE & REHAB PRODUCTS
RockNRoller – Rock Tape Foam Roller
Easy-Open End Caps That Offer Access To Storage Inside The Roller Itself! It Can Hold Your Keys, Phone, ID, Or

Easy-open end caps that offer access to storage.
Easy to carry with carrying straps

PROFESSIONALLY DESIGNED! Specially Designed To Palpitate Muscle Tissue Instead Of Compressing It – Releasing Tight Fascia – Improve Blood Flow – Relax Muscles

Includes the Rocktape Movement Manifesto to educate users about proper foam rolling exercises/stretches
Posture Medic – Posture Perfecter
Posture Medic™ is specifically designed to help you overcome your poor posture habits and retrain your body to stand up straight with our easy Stretch – Strengthen– Stabilize program.
Using the Posture Medic for our short and simple 10 minute stretch and strengthen program improves your range of motion and upper body strength.
This lets you straighten up and stand tall naturally. Then, by wearing the Posture Medic as a dynamic brace, you retrain your body to maintain the ideal position; head up, straighter neck & back, an open chest, and shoulders back & down. You'll feel the difference in just one use.
The GRID STK – Hand Held Foam Roller
Hand-held: Use the GRID® STK seated or standing to relieve aches and pains. Get off the floor.
Portable: Convenient size is perfect for the gym, office or on the road.
GRID Core: Patent-pending 3-dimensional surface helps channel blood and oxygen directly to the tissue for health and mobility.
AcuGRIP Handles: Targeted relief that mimics the pressure of a massage therapist's thumb.
Innovative: The only hand-held massage tool with proprietary GRID matrix of varying widths to replicate the feeling of a massage therapist's hands.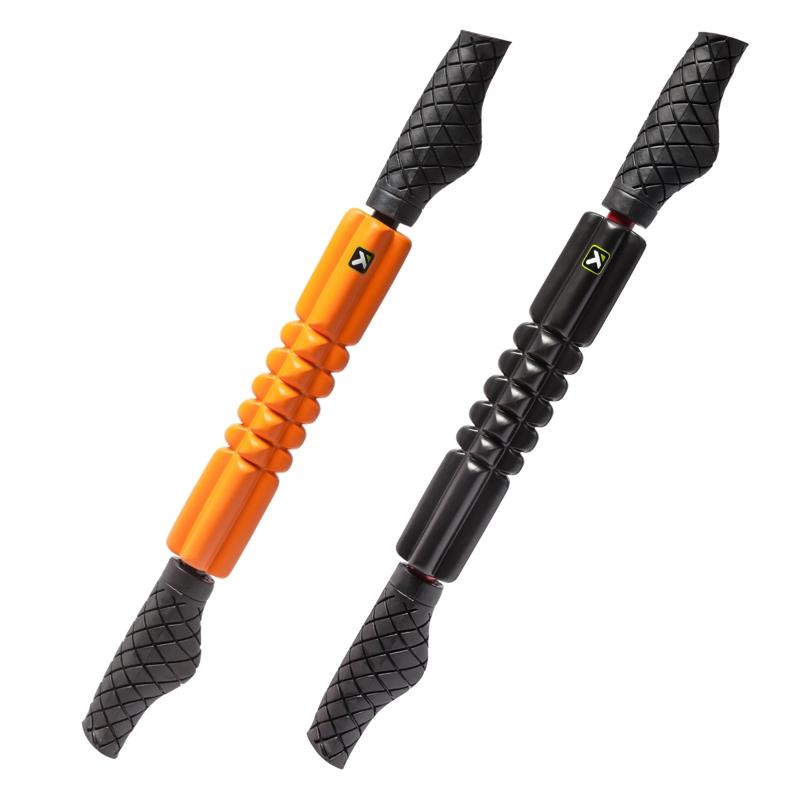 The GRID Foam Roller
The GRID foam roller is designed with proprietary Distrodensity zones. This three dimensional surface has a variety of widths to replicate the feeling of a massage therapist's hands.
Three-dimensional surface allows tissue to aerate while you roll, promoting the flow of blood and oxygen—the nutrients needed to repair muscles
Hard, hollow core hand-wrapped in EVA foam makes it firmer than traditional foam rollers
Environmental design uses less foam than traditional foam rollers
Compact and travel-friendly
Backed by a one-year warranty
Weight tested to support up to 500 lbs/225 kg static load
TRAVEL ROLLER Foam Roller
The Travel Roller® is an extra firm dual density portable sized foam roller perfect for personal use and traveling.
Dual Foam Layer Design – Hard & Soft Settings
Washable and Replaceable Foam Coverings
Eco Friendly – PVC, Latex, Rubber FREE
Hollow storage centre perfect for storing personal items or the 3 density acupressure balls.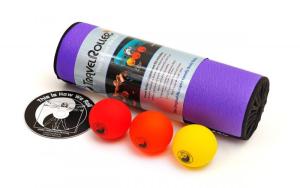 Biofreeze – Cool Therapy Pain Relieving Products
Biofreeze® Pain Relieving products offer deep penetrating, long lasting pain relief from arthritis, sore muscles and joints, backaches and much more. Using cryotherapy (cool therapy), Biofreeze® analgesics relieve pain in sore muscles for up to several hours, and pain-free muscles heal faster.

Not available in retail stores.

Biofreeze® is sold directly to health care professionals for their patients.
Active Ingredient: Menthol USP, 10%
Inactive Ingredients: Arnica Montana, Calendula, Chamomile, Dimethyl Sulfone (MSM), Echinacea, Ethanol, Ilex Paraguariensis, Isopropyl Myristate, Juniper Berry, Purified Water USP, White Tea
Sombra – Pain Relieving Warming Gel
For years, Sombra has provided temporary relief of pain associated with simple backaches, arthritis, strains, bruises and sprains with its unique heating and cooling ingredients (Completely alcohol free, non-greasy, non-staining, and has a light refreshing citrus smell that comes from orange peel extract).
 Ingredients: Menthol 3%, Camphor 3%, Capsaicin 03%, Aloe Vera Extract, Carbomer, Decyl Plyglucose, Deionized Water, Grapefruit Seed Extract, Green Tea Extract, Orange Peel Extract, Queen of the Prairie Extract, Rose Water, Silica, Sodium Hydroxymethyl Glycinate, Vegetable Glycerin, Witch Hazel, Yucca Extract
Not available in retail stores.
Sombra is sold directly to health care professionals for their patients.
Kinesio Tape
Relied upon by athletes at every level, Kinesio® Tape has become a staple in the world of Rehabilitation and Sports Medicine.
With over 25 years of research, development and clinical use, Kinesio® Tape has become the standard in elastic therapeutic taping. Offering a gentle and effective approach to the re-education of the neuromuscular system, improvement of circulation of blood/lymph, and relief of pain, providing comfort and stability to your patient care needs.
Handmaster Plus™ – Hand & Wrist Exercise
The Handmaster Plus provides a complete reciprocal muscle group exercise for the hand through full, natural planes of motion. It is recommended for improving strength, balance, coordination, speed and general blood flow, stimulates all peripheral nerves to the hand and allows for unattended therapy.
The Handmaster Plus is great for the treatment and prevention of carpal tunnel syndrome and tennis elbow
Convenient & cost-effective solution for the prevention of repetitive stress injuries in the workplace
Available in soft, medium, and firm



Thera Band Resistance Bands
Provides both positive and negative force on the muscles
Improves strength, range of motion and cooperation of muscle groups
The 6″ wide bands are available in 3 color-coded levels of resistance: thin, medium, heavy
Great for injury rehab exercises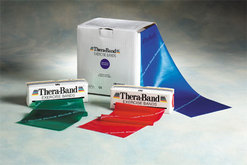 Thera Band Foot Roller
Theraband foot roller is used to provide temporary relief from pain associated with plantar fasciitis, heel spurs and tired feet. Patients with plantar fasciitis can use the roller as a device to stretch the plantar fascia and increase flexibility. Those experiencing soreness from tired feet will find the massaging benefits of the roller pleasant and therapeutic.
In all applications, the Foot Roller can be chilled or frozen to help reduce inflammation.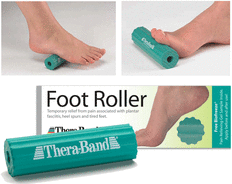 IMAK – Tennis Elbow Band (Universal)
Helps speed up the healing process of forearm and elbow injuries
Removable Pressure Pad w/ergoBeads™ for maximum pain relief
Provides adjustable pressure for maximum pain relief while working or playing
Breathable foam with cotton lining – for exceptional comfort
Hook-and-Loop closure with Velcro® ensures a perfect fit
Washable for easy care & Latex free
Wear on either arm – one size fits all
Helps with the following conditions:

Tendonitis
Chondromalacia patellae
Runner's and jumper's knee
ITB syndrome
Osgood-Schlatter's